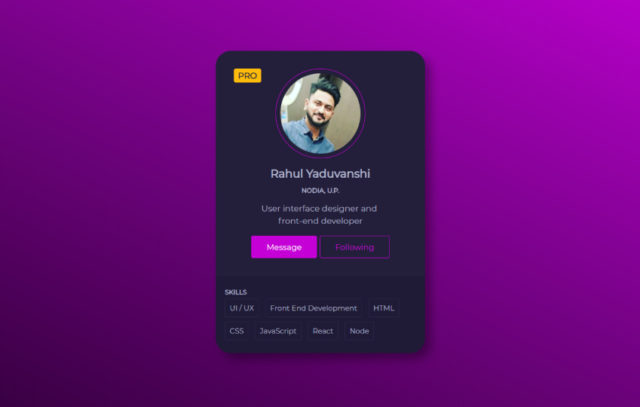 In this post you going to get a beautiful profile card design template. Where I am using material design approach to make this Profile Card template look more beautiful and eye catchy. In this material design Profile card you will get three section.
In this User Profile page in html first section top most section of profile card is a profile image with padded 10px and rounded in edges to provide circular shape to image.
In 2nd section you can put your name, place and designation that you have or for the person you are using this card.
In 3rd section you can put your relevant skills. This profile card can be used with your personal blog website or with your portfolio. This is a cool way to embed your personal information that you want to share with peoples.
Let's code this beautiful Profile card:
HTML code
CSS Code